Hi there! My name is Cory and I offer Mac repair at your home or office.
I have been working on Macs for decades now. I spent more than a decade working at the Apple Store back in the day, and have had the pleasure of working with 1000's of clients since. I was born and raised here in SoCal and enjoy helping my neighbors get their tech life wrinkles ironed out. When I am not working on Macs and Data Recovery, I am spending time with my Pit bulls (Mercy pictured).
Services Offered
Mac Repair
After spending decades repairing Macs, I can offer convenient diagnostics and repair options. Whether you have a MacBook Air, MacBook Pro, iMac, Mac Pro, or Mac Mini, I have the knowledge and expertise needed to help get your Apple device running as good as new (or better)!
Data Recovery
If you need data off a computer or drive and you can't seem to get it, I can help you get your data back! I offer data recovery services for external USB drives, Windows and Mac drives, and even the new Solid State Drives.
Malware and Virus removal
Gone are the days when there were no malware bugs in the wild for Macs. Now adware and other annoying programs are frequently found on Mac machines, causing those machines to run slowly and not function as they should. If you notice your browser search results aren't what you expect, you may have a version of malware running on your Mac.
New Computer Setup
Need to get your data transferred from an your old Mac to a brand new one? I offer new Mac setup and data transfer. Take the stress out of upgrading by having me help you iron out all the wrinkles during the service. And by helping you setup your new computer, I will already be familiar with your system if you end up needing help in the future.
Local Business Support
Need a tech guy but don't want to hire a full time technician? I can help with your IT needs if your business runs on Macs or Linux. I have helped keep Apple computer systems running smoothly for multiple entertainment businesses, as well as other small and medium sized businesses. I understand the importance of setting up procedures to keep everything running smoothly, rather than just fixing things once they have broken.
Backup Systems
As a data recovery expert I know how important it is to have an working (and automated) backup system. I can help you setup a backup system that is smart for your situation. I have experience with everything from standard USB drive backups on a Mac, to tape drive backups for businesses creating Terabytes of data every week.
Tuneups
Even Macs need a tuneup every once in a while. I offer software and hardware tuneup options if your Mac isn't running the way it should be. Sometimes that loud fan noise you are hearing is caused by an application not working properly, or too much dust in your Mac's fan. I will get to the bottom of what is causing the slowness and help you get your mac running better than new.
Network Installs
Need that wifi to reach the back room? Have an office that needs setup with a special configuration? I can help with your network needs. I have done many network installs for large homes, as well as network setups for businesses and even events. I can help you setup a firewall and other security options as well.
Testimonials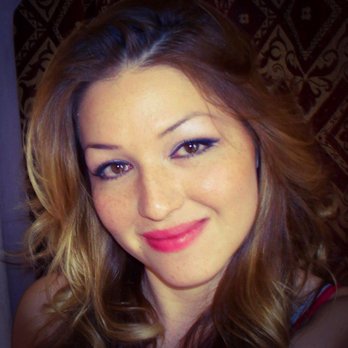 Testimonial
Cory gave me great advice and options to fix my mac, he was consistantly on point and had great conversation.Thank you guys so much! I definitely will be returning with all my mac needs as well as referring!
– Kristen H.
Service Area
Onsite service available in:
The San Fernando Valley, West Los Angeles, Hollywood/Mid-Wilshire/Miracle Mile. If you aren't sure if you are in my service area, just contact me and ask!